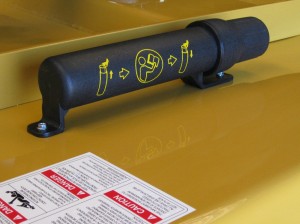 P/N 01-473 Mini- 2″ Diameter x 12.5″ Long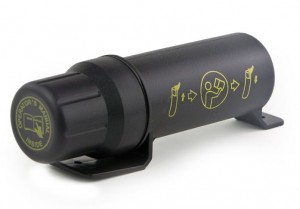 P/N 01-315 Midium -3 1/4" Diameter x 12.50″ Long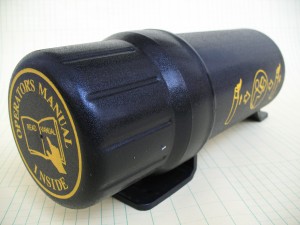 P/N 01-490 Mega – 4 ¼ " Diameter x 12.50″ Long
Got manuals?
For most OEM's selling vehicles, equipment, or machinery, the answer is YES.
Company expend considerable effort and cost generating documents to ensure the safe and proper operation of their equipment. However, this effort is wasted if the documents are lost or damaged and could result in liability issues.
The solution- Autotech Manual Holders.
Meets 2004 SAE J232 Standards
Molded from High Density Polypropylene
Bright Safety-Yellow Pictographs
Three Sizes – 2", 3 ¼" and 4 ¼" diameter
Fits Letter size or European A4 size manuals
4 ¼" holder can accommodate Mini Discs
Mounts onto machines for easy access
Weather and impact resistant
Protects manuals from damage
Economically prices for OEM bulk purchases
Please contact us at bill.yuan@autotechgear.com